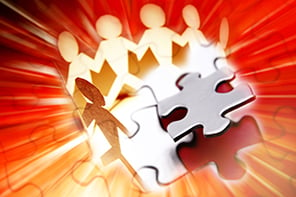 This is Part 5 in an 9-part series on what to look for in the best meeting production companies, written by Tracy Garrity, an experienced Meeting Producer who has been producing live events for over 30 years. -David Haneke
The success of any meeting event rests upon the shoulders of the team. Producers are only as creative, experienced, strategic, connected, savvy, and productive as their teams. We spend our whole lives cultivating
relationships with the brightest in the industry, learning how to best utilize their genius. There's an old saying that this is a "Rolodex business". After thirty years in production (I started when I was four!) I'll put my Rolodex up against anyone's.
Talent almost speaks for itself. The Internet and industry reputations make it easy to assess talent. Dependability, attitude and personal style is tougher to discern. Will they make their deadlines? Will they honor their estimate? Are they confident enough to try something new, or open-minded enough to try a new approach to something old? Will they engage and invest their expertise and talents fully with this project? Will they meld with the rest of the team?
The new virtual model of doing business allows for each production to have its own hand-picked team. Each member of the team is there because they bring a unique expertise that fits a specific need. What makes someone perfect for one show might make them the wrong fit for another. The key is to know who to call for each project. That insight is what distinguishes a great producer from a good one.
Pricing can be deceptive as well. If a person's rate is higher than their competitors, it doesn't mean they cost more. This isn't a commodity business, so it's really tough to compare pricing when there are so many variables in the final product. You need to consider their experience, how quickly they work, their creativity and their connections. Often their real value is in their ability to dissect, simplify and transform a challenge into a brilliant solution. Having these proven experts on the team is priceless.
Most producers are very proud of the production partners with whom they choose to surround themselves. Guilty as charged. I will happily share resources with anyone who asks. One of life's greatest luxuries is the ability to choose our own teams. This was what appealed to me most when I chose the freelance lifestyle. My first mailer was a Smoothie booklet, which was accompanied with the following analogy.
A smooth production is like a refreshing recipe. It requires the right ingredients, added at the right time, mixed together and ultimately challenged by the elements to form a unique creation. And while the combination of ingredients creates its own sensation, each individual ingredient must be fresh and of the finest quality for the finished product to reach its true potential.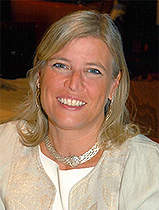 I think it does a pretty good job of explaining the importance of every member of the production team, as well as the importance of process (which will be the following blog). I call this my Recipe for Success.
Cheers!
Tracy Garrity is a freelance Event Producer who is connected to the best partners in the industry, cultivated through almost thirty years of production experience world-wide.
For assistance in putting together a hand-selected team for your next event, contact Opening Moments Media.
Part 4: Speaking the Same Language!
Part 6: Critical Expectations