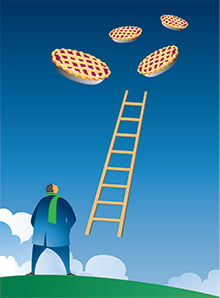 This is Part 7 in an 9-part series on what to look for in the best meeting production companies by expert event producer Tracy Garrity.
When I buy anything, it is critically important that I understand exactly what I'm buying. I want to know what it's made of, how long it will last and what maintenance is required, as well as what my experience will be! -David Haneke
---
If it allows for customization, I want to know how much input I have and what are the approval points along the way. I want to understand how much it costs, all inclusive, and when I can have it. The more the item costs, the more due diligence I'm willing to put into the purchasing decision.
As an informed buyer, it is my responsibility to
ferret out this information, weigh it against competitive products and then assess how much I really need it. I want to make sure that I'm getting what I need – for the greatest value.
This is also my responsibility as the Executive Producer. From proposal through on-site execution, it is the producer's job to deliver on promises made to the client; on time, on target and on budget.
It starts with the expectations -- the promises made.
Are the schedules realistic and detailed?
Have the production partners agreed to own their deadlines and budgets?
Has collaboration been factored in?
Have risks and limitations been resolved or revealed to the client?
Is there integrity in the numbers?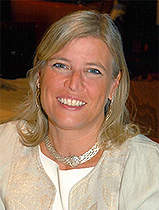 It is crucial to start with an open and honest understanding of what will happen -- when, and why it makes the most sense for it to happen that way. For this reason, I start my production process with a solid contract that includes a detailed budget, production and on-site schedule. If we all agree on who is doing what, and when, then the path is well lit; it's easy to incorporate changes and gives us time to proactively enhance the current plan.
Tracy Garrity
is a freelance Event Producer who is connected to the best partners in the industry, cultivated through almost thirty years of production experience world-wide.
Want more on producing an incredible event and assembling the best team? Download the free e-book which contains event management best practices.
Part 6: Critical Expectations
Part 8: Event Production: Creative Collaboration