Unless you've produced several videos, you might be asking what's required to produce an outstanding custom video. In other words, what time is required on the front end to plan a video? How much footage is required? Who are the key players to make everything happen? What kind of a return can I expect from a video?
How much should I budget for video production?
Often the first question I get is, "How much is a video going to cost?" That's like saying, "I'd like to build a house. How much will it cost?" To illustrate this, think of three friends, and the variety in their homes: most likely, they differ in the number of rooms, materials, landscaping and the size of the lot. In the same way, there are several differences in producing a video, and it's difficult to simply provide a 'ballpark number'.
The second question I receive is, "Can you bring your camera and just shoot some video at our event, and then put something together?" My response is generally similar...having a bunch of images without a plan is like having a lot of building materials for a house, but not having a blueprint for how those materials will be integrated. It's so much easier and effective to have a plan (script) which lays out the key message, the intended response, and then make a list of the images and interviews we need to tell the story.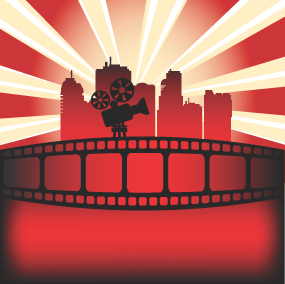 Below are the 5 Building Blocks to producing an outstanding custom video:
1) Define the response you're looking for. Create a concept.
2) Write the script, visualize images, graphics, and music.
3) Shoot or acquire the footage.
4) Edit and add effects.
5) Sweeten with audio and lay back to the video.
I generally ask a few questions when getting started. First, what is your audience believing about their current circumstances? What do you want them to believe? How do you want them to respond as a result of the video? How do we get them from where they are to where we want them to be? And how do we measure success? These answers are the starting point for a great video...it tells me how we need to go about 'telling the story', and what success looks like when we're done!
What are the steps to producing a video?
Step 1: Define the response you're looking for. Create a concept. You most likely have a very good idea of the response you need to get, whether it's generating excitement, promoting a brand or opportunity, setting the tone for an important announcement, producing a believable marketing presentation to get buy-in, belief in a new service or strategy, launching a new series, or creating a vision for the organization.
The vision drives the creative. From this initial discussion with all the stake holders, I bring along a creative open mind, along with one or two from my team, and we go to work to assemble the message into a script. From this initial meeting, I'll write a short description of the creative with a few visual concepts. You might consider this the proverbial 'napkin drawing' for the overall project.
Step 2: Write the script, visualize images, graphics and music. This is a more detailed write up that summarizes the message of the video, the measure of success, and suggests images, graphics, and music. It's also the script for the voice-over and on camera talent. A script is similar to the blueprint for a new house. This is one of the most important pieces of the production, where the overall message is laid out, and the visuals are pre-visualized. Some people want it to be a bit more impromptu... that's great. But I have found that at least writing out the key images that we need, or some key phrases, really helps when acquiring the footage!
In production, it's so much easier have a plan (the script), and then execute the plan. In other words, we decide ahead of time in the script what footage will help tell the story, what we need to talent to say, locations and the b-roll required to support the story, and what special elements will give it a wow factor, i.e. a drone aerial shot or a walking gimbal shot! Yes, this is all decided before anything is shot! The visualization of the script is the key to a successful production!
Music is also critical. It can set the tone for the entire production, so finding licensed music that fits the character of the presentation can make or break the message. On a recent project, I needed upbeat, youthful, energetic, "make it happen" type of music. I gave this to my music specialist in Los Angeles, and they recommended about 20 different sound beds to consider, and from that, I ranked the music 1-100 and selected the best fit.
Step 3: Shoot or acquire the footage, either through stock footage or shooting it on site.
If we shoot the footage, the production team consists of a few key players: Producer (responsible for finances, key talent and timelines), Creative Director/Director (works with the concept, talent and crews), Writer (takes the concept and creates a two column rough draft script that the client approves), as well as the crew which can include several camera technicians (camera's can be on a dolly, a drone with operator, jibs or on sliders), lighting tech, audio tech, a grip as well as a consistency artist (for clothing, matching shots, etc.). Oh, and don't forget the talent (actors or people who are featured in the video).
If we acquire licensed stock imagery, then we invest time looking at various licensed stock footage libraries. Imagery can include talent, crowds, sports, historical moments and even news. All stock images much be licensed for each production. Licensing keeps the honest people honest!
Using a script, we acquire or shoot the images, work with the talent for natural storytelling, and design the graphics. The script takes the guesswork (and the wasted hours of walking around with a camera) out of it! Of course, I leave room for serendipity on site - things that happen that make the production exciting. But the lack of a plan (script) is not the wisest! The goal is always to acquire the best footage, exactly what we need, which saves time and allows us to focus on subtle storytelling, transitions, and the overall impact of the message, rather than fixing things that were poorly acquired.
I've got a pop-quiz question: How many hours of footage does it take to create a 90-second video? Here's the math. Let's say that an image stays on screen for 2 seconds; then we'll need about 45 images, which takes into account layering multiple images on the same screen simultaneously. A project we created recently began with 6 hours of raw footage (it may take a full day to shoot 1 hour of raw footage), probably 750 raw shots. The final video was 6 minutes with about 120 selected images. Yes, we end up not using about 630 raw shots, but selecting the best shots is what makes the video outstanding.
Step 4: Edit and add effects. There's a saying among production people that we can 'fix it in post' (meaning we can make radical changes to the lighting or composition of the footage in the edit suite). And they're right. However, just like baking something extraordinary, if you start with fresh, quality ingredients, you're going to have a better product. Editing involves placing everything on the timeline, then finding creative ways to tell the story through editing. Of course, there is color correction and timing to the music that makes it magic!
Step 5: Sweeten with audio and lay back to the video. We add filters to make the the talent or voice-over pop, mix the voice-over with the sound bed, time everything so that it's seamless, and add zing to graphics and special effects. Then we lay it back to the video.
These 5 easy steps for an inspirational video will save time and make the experience, and the overall impact, a big hit!
If you would you like assistance in planning, scripting, visualizing a video that will motivate or help people to take action, I'm delighted to assist. Please use the button below for a complimentary one hour creative session where I ask questions about your intended results, and then make creative recommendations (Step 1). Based on the overall results of Step 1, you can decide whether you want to hire our team!