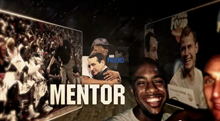 This is one of those amazing motivational videos in honor of Coach Mike Krzyzewski, more commonly known as Coach K of Duke University's Men's Basketball Team, the Blue Devils. Coach K was named Sportsman of the Year in 2012 by Sports Illustrated (along with Sportswoman Pat Summit, then coach of the Tennessee Lady Volunteers). But Coach K doesn't attribute this honor to himself...he really pours into the lives of his players.
Coach K invested heavily in his team, and it paid off! Krzyzewski has written that as a coach, he wants to feel about his players "What my Mom felt about me." More than one person has commented that what we learn from Coach K extends far beyond the parameters of basketball. He was considered a mentor and a great friend by his players; many note that he holds to his values, beliefs and principles in all he does.
The stats illustrated in this motivational video are amazing: 9 National Players of the Year, 9 National Defensive Players of the Year, 37 NBA Players, 79 NCAA Tournament Wins, 17 seasons ranked #1, 4 national championships, and the honors continue on and on for the men he has coached!
The production team at apixelshort.com did a tremendous job in this motivational video with 3D modeling, animation and motion graphics, using a combination of archival footage, still images and live sound bites blended together to tell this amazing story!
Are you looking to illustrate an amazing story about those in your organization who stand out? Contact me for a free creative consultation!