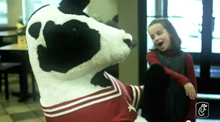 This is one of the most inspiring motivational videos; it illustrates the lives of almost every person who visits a Chick-fil-a in a day.
This inspirational video appeals to the people working behind the counter in the restaurant, but also appeals to those of us who would visit a Chick-fil-A for coffee or a chicken sandwich! Every life, every person loves to be understood, to be cared about, to be honored. It's amazing to see the human story of each person told so gently, so refreshingly, so truthfully!
Knowing that every life has a story, is there a story we can help illustrate within your organization? Get $100 off a custom production with the coupon below, along with a free creative consultation on your next video story!